Authentic Russian Boar Hunting in Northern Michigan
Russian Boar Hunting as "Good as it Gets"
Standing in 12 inches of fresh white powder your are staring
27 yards into the blood red eyes of a Prehistoric Beast of Prey.
The Boar's Razor Sharp "Cutters" flash as he looks your way.
Your heart is pounding and there is no such thing as cold…
…it's all about You,Your Weapon and the Beast.
Boar Hunting in fresh snow is a dream come true.
The snow covered forest is a Blast but beware of the primordial Russian Boar is a real Beast lurking in the dark shadows of the forest.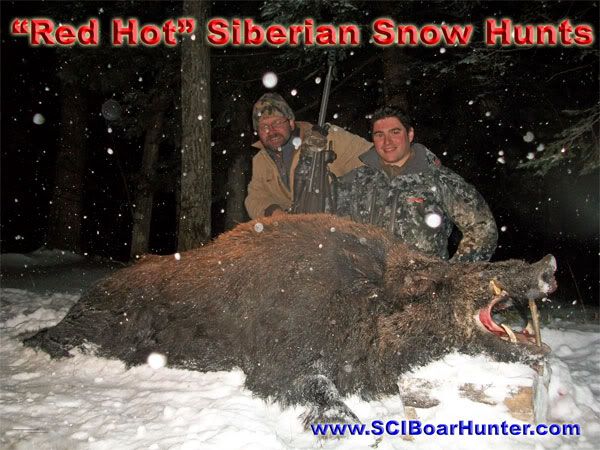 Experience fun and Excitement.
The wild boar does extremely well in the deep snow of Northern Michigan.
If you have ever dreamt of an extreme snow hunt but don't want all the hardship of an Alaskan
you should purse wild boars at Bear Mountain.
With the deep snow you will be on top of the world. I have had the privilege of hunting Alaska
and have experienced a few arctic circle hunts and I swear you get the same feeling but without all the pain and cold.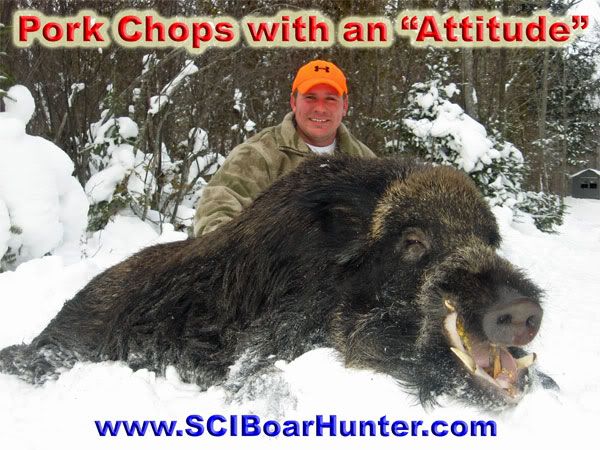 Winter and Giant Russian Boar! This is a beast right out of the last Ice Age and you will not get to hunt anything else like it in the USA.
Boar Hunting is fun anytime of year.
But what a Blast in the Snow.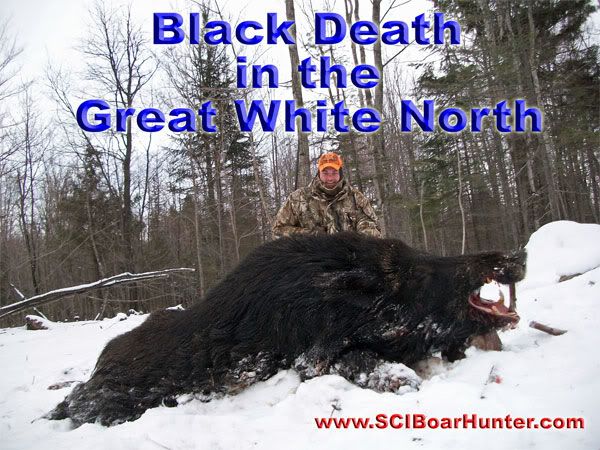 Do You remember your First Kill?
There is so much to learn and experience as a young hunter. This is a time in life that slips by way to fast.
I personally remember hunting as a kid and I think this is one of the greatest things that a parent can give his son or daughter is the Experience of a Hunt!
Wild Boar is an excellent place to start, yes there is a ton of fun for the young hunter.
There is an element of danger but working with experienced, trained and qualified guides limits the risk, however that's what so great about being a kid and when you hunt with your family and friends you will be come a kid again.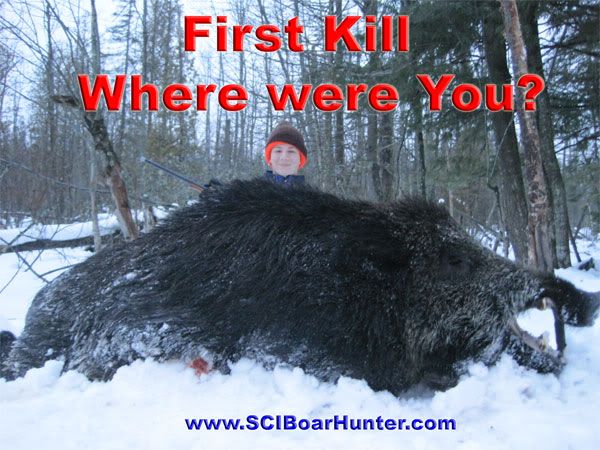 or a
Must Do on the
"Bucket List
"
You are invited to Come up North and "Miss Behave" – a little bit…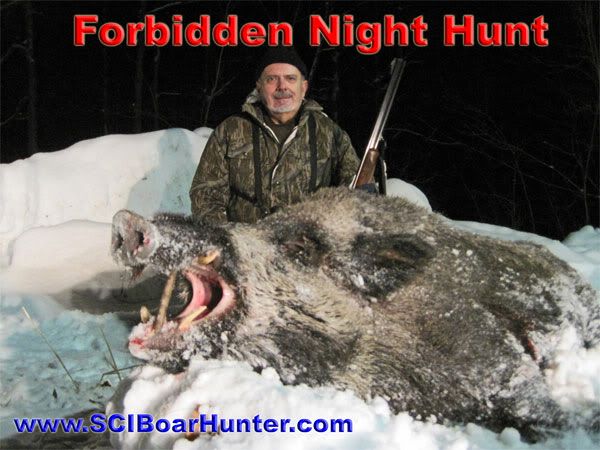 The Siberian Snow Hunt have begun… what you do in this lifetime
echos throughout eternity – I personally urge you to stop what you
are doing, take the path less traveled and Journey North on this
I have put together a Special Hunt Package
RATES & OPTIONS => Click Here Now for Winter Snow Hunt Prices!
PS- You can still enjoy all the thrills and spills of being a kid again…
Just One More chance to chase and be chased!